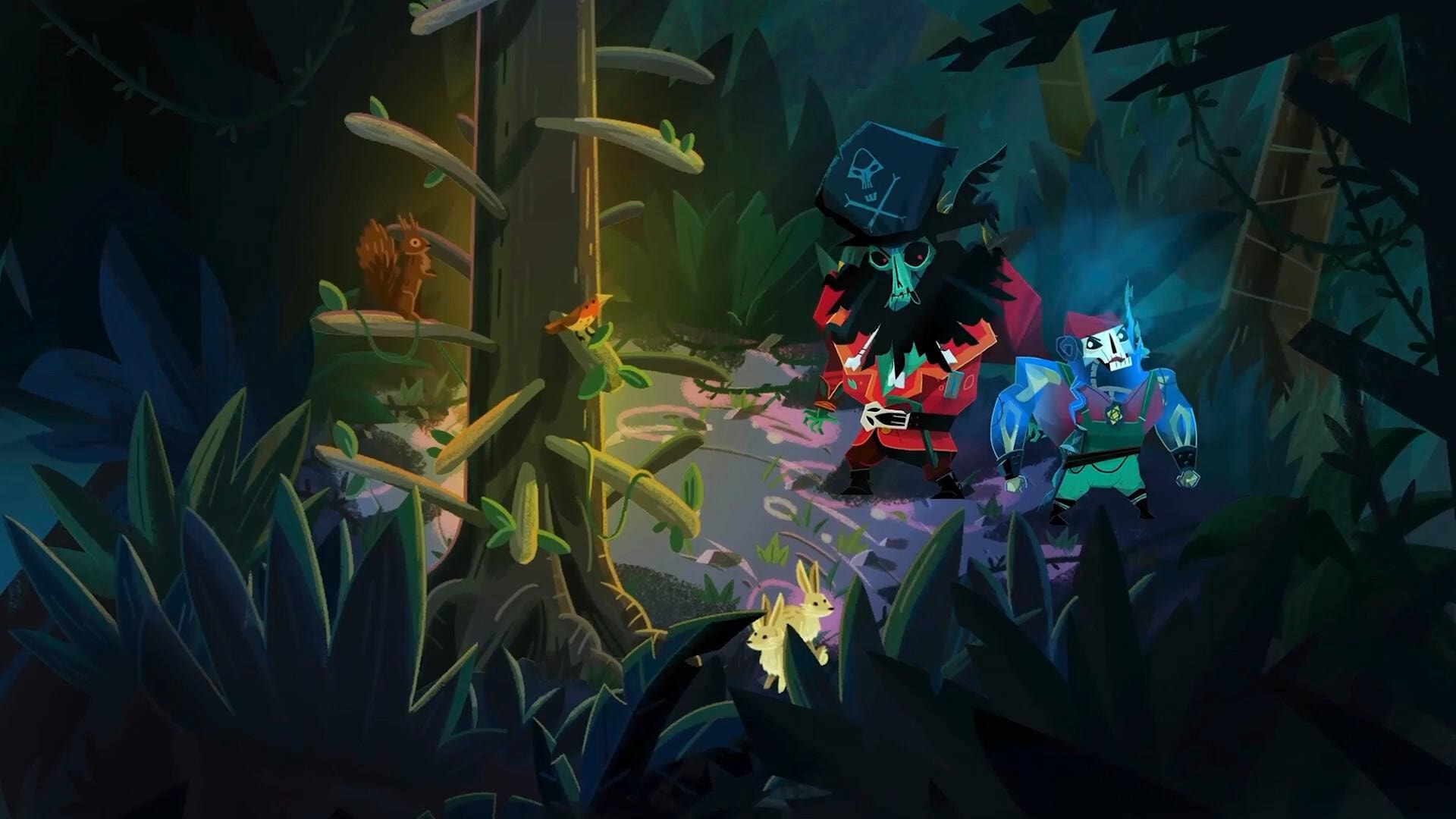 This week marked the launch of Return to Money Island, the long-awaited new entry in the beloved Monkey Island adventure game series, and thanks to Fanatical, you can buy the Steam version for just $21.24 ($25). To get the discounted price, enter the promo code FANATICAL15 at checkout to receive 15% off the game.
See at Fanatical
Technically, the coupon code works on almost any full-priced game available on Fanatical and is valid until December 1, but this is the best way to dive into pirate hero Guybrush Threepwood's latest adventure at a lower price.
Return to Monkey island is the first all-new game in the series since 2009's Tales of Monkey Island from Telltale Games, and the first to feature series creator Ron Gilbert as the lead designer since 1992's Monkey Island 2: Le Chuck's Revenge.
Return to Monkey Island continues from Monkey Island 2's cliffhanger ending, and once again features the classic point-and-click puzzle-solving gameplay of the original games--albeit with modernized touches and a new hand-painted art style. GameSpot's Richard Wakeling scored the game 9 out of 10, saying "Return to Monkey Island tells a wholesome and compelling tale of swashbuckling shenanigans that should appeal to anyone seeking a hearty adventure on the high seas."
Be sure to read our full Return to Monkey Island review for more info on the game.
Best Point-And-Click Games To Play After Return To Monkey IslandSee More
Best Gaming & Tech Deals This Week
Get Splatoon 3 For $49 On Release Day
The Splatoon 3 Pro Controller Is Available Now
The Best Gaming And Tech Deals At Amazon

+ Show More Best Gaming & Tech Deals This Week Links (3)

The Biggest Games Releasing In September 2022: Splatoon 3, NBA 2K23, And More
Get 16 2K Games For Only $18: Borderlands 3, BioShock Collection, And More
NBA 2K23 Deal Includes Bunch Of Free In-Game Currency